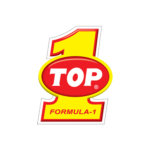 TOP 1 Oil Products Company, U.S.A., the largest exporter of synthetic lubricants from the west coast of the United States, is an independent lubricant company with an extensive range of products. Our synthetic lubricants and automotive fluids are well-recognized by consumers and racing communities around the world.
TOP 1 products have been officially approved by some of the most prestigious Original Equipment Manufacturers, including Audi, BMW, Mercedes Benz – Daimler, Chrysler, Lotus, Porsche, and Volkswagen. As a result, TOP 1 has received numerous awards and accolades, both in the United States and abroad. TOP 1's vision to become a provider of high-quality lubricants worldwide remains true today, and the company still operates with the same innovative yet humble spirit of William Arthur Ryan who established TOP 1 Oil Products Company in California almost four decades ago.
During World War II, William Arthur Ryan started his career in the United States Army, serving under the legendary General MacArthur. Assigned to the Intelligence Division, he participated in the U.S. Forces Campaign in Biak (Irian Jaya), Luzon (Philippines), and Yokohama (Japan) in 1943-1945. After retiring from his military service, William Arthur Ryan entered the automotive business. Although he was not familiar with the business world, his persistence and diligence paid off as he established TOP 1 Oil Products Company, U.S.A. in 1979.
TOP 1 is unique in that it has been continually owned and operated by one family since it was founded. Today, three generations of Ryans continue to pursue the organizing principle of its founder: "To provide quality lubricants by continuing to maintain the close friendships that have been established with its customers." Today, TOP 1 has become the preferred lubricant for its millions of loyal consumers in Latin America, Europe, and Asia.
For more information visit https://www.top1oil.com